Baking Tray
double side baking tray
Flowery manufactures custom double side baking tray. All double side baking tray are constructed of commercial grade materials, fabricated in various sizes and configurations to meet your baking needs, and are coated to your specifications.
 
Size details for reference:  for double side baking tray
| | | | | | |
| --- | --- | --- | --- | --- | --- |
| Product Code | Description | Specifications(mm) | Material | Thickness(mm) | Coating |
| MY14222 | Non-stick Muffin Tray-35Cup | 600×400×33 | Alusteel | 0.6/0.8 | Silicone Glaze |
| MY13442 | Mini Cake Tray Banana-24Cup | 600×400×25 | Alusteel | 0.6/0.8 | Silicone Glaze |
| MY13111 | Pudding Tray-24Cup | 600×400×32 | Alusteel | 0.6/1.0 | Silicone Glaze |
| MY13362 | Finger Cake Mould-27Cup | 600×400×23 | Alusteel | 0.6/1.0 | Silicone Glaze |
| DZ502 | Pie Tray-40Cup | 600×400×27 | Alusteel | 0.6/1.2 | Silicone Glaze |
| MY12302 | Mini Cake Tray Bear-21Cup | 600×400×26 | Alusteel | 0.6/1.0 | Silicone Glaze |
| MY12312 | Mini Cake Tray Bear-36Cup | 600×400×26 | Alusteel | 0.6/1.0 | Silicone Glaze |
| MY12322 | Mini Cake Tray Rabbit-36Cup | 600×400×22 | Alusteel | 0.6/1.0 | Silicone Glaze |
| MY12332 | Mini Cake Tray Panda-25Cup | 600×400×35 | Alusteel | 0.6/1.0 | Hard Silicone |
| MY12441 | Mini Cake Tray Apple-24Cup | 600×400×40 | Alusteel | 0.6/1.0 | Hard Silicone |
| MY12362 | Mini Cake Tray Duck-20Cup | 600×400×32 | Alusteel | 0.6/1.0 | Hard Silicone |
| MY14232 | Mini Cake Tray (Rectangular)-30Cup | 600×400×20 | Alusteel | 0.6/1.0 | Silicone Glaze |
| MY12022 | Muffin Tray-28Cup | 600×400×35 | Alusteel | 0.6/1.2 | Silicone Glaze |
| MY12372 | 24 cups Tray | 600×400×30 | Alusteel | 0.6/1.0 | Silicone Glaze |
| MY14341 | Alusteel Tray-24Cup | 600×400×30 | Alusteel | 0.6/1.0 | Silicone Glaze |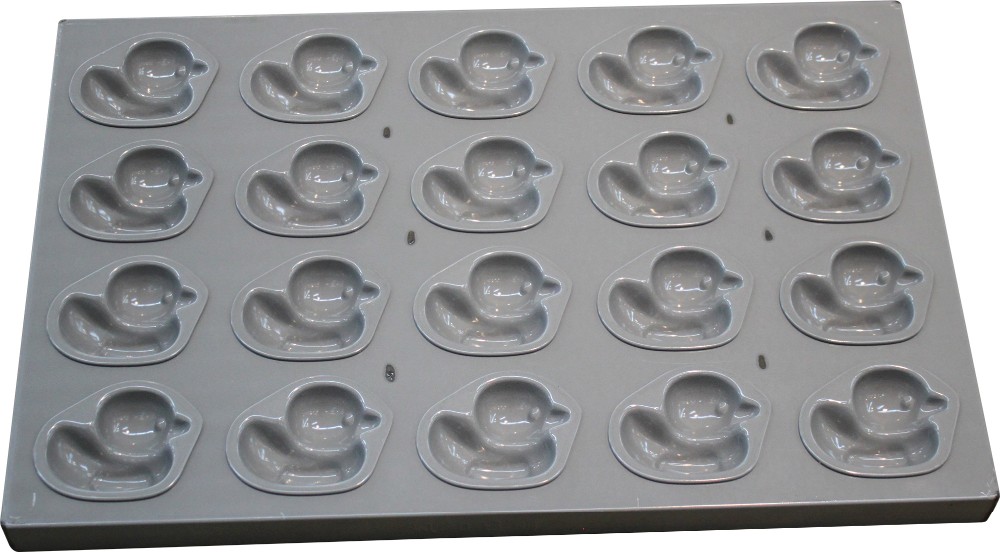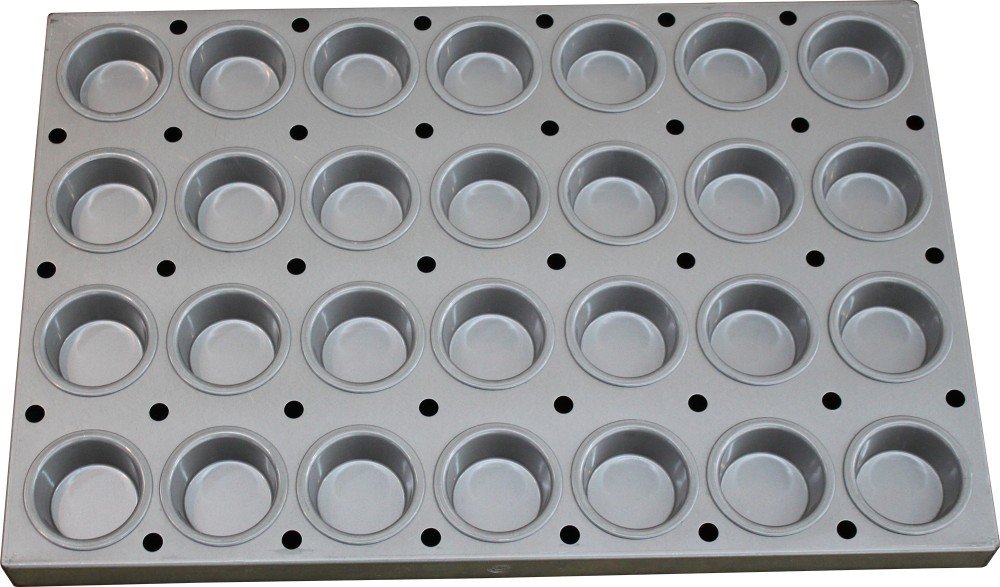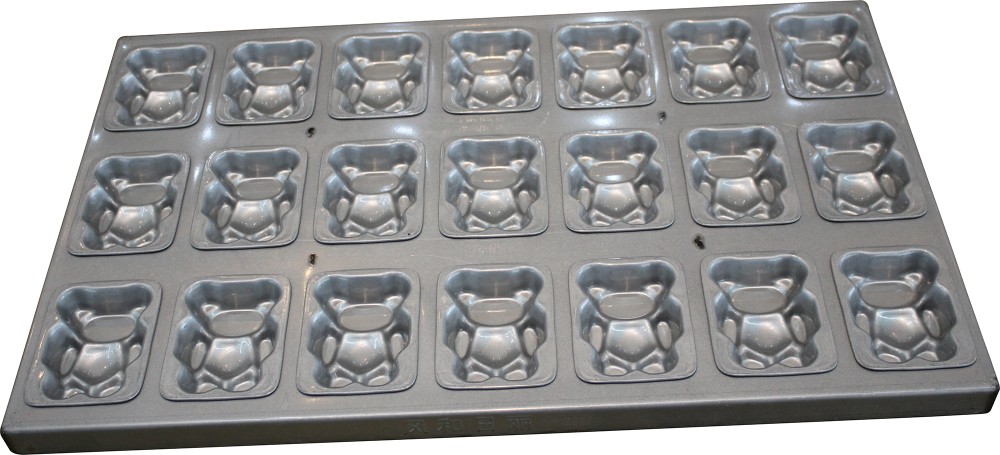 Material: for double side baking tray
1. Aluminium
2. Aluminum steel
3. Stainless steel
4. Carbon steel
5. Silicone
Material Thickness: 0.6mm, 0.7mm, 0.8mm, 1.0mm, 1.2mm, 1.5mm, 2.0mm, etc.
Surface treatment:no coating, teflon non-stick coating, silicone glaze, heat painting, etc.
Different material with different quality and price, different process with different tooling cost ( mold cost / making die cost ). We use the imported material to meet the requirement for top quality which could be long-lasting life. 
QC Profile: for double side baking tray
We think the quality is our life of our company. We have our own laboratory, and QC term. We have advanced equipments for the inspections. We will make inspection for each batch of raw materials, the thickness, complance, Ink adsorption property, etc.And we will inspect the goods in every process, every batch of our final products, all the goods should be meet customers request or international standard. Furthermore, SGS, BV and any other third party institute inspection will be available and accepted. Please don't worry about our quality, quality is our life. We will cherish the trust from customers.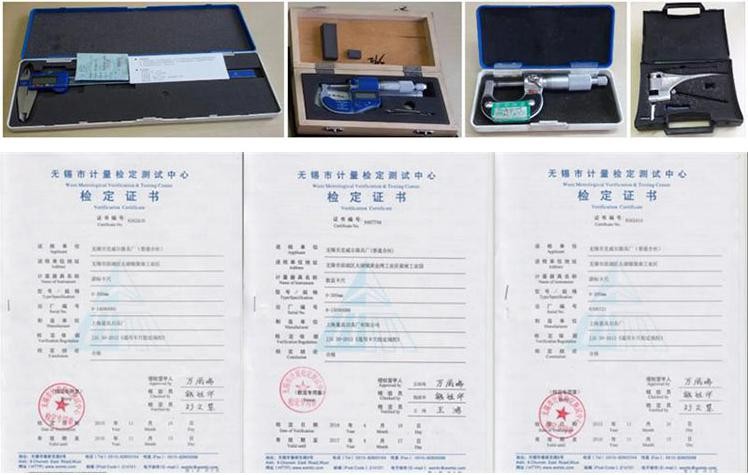 Other Related Products
    1. hamburger bun pan / hamburger roll tray
   2. hot dog pan / hot dog roll tray
   3. bread pan / bread pan set
   4. cake mould
   5. bakery trolley rack cart
   6. sesame pan
   7. multiform tray
   8. baking tray-silicone
   9. muffin ( cupcake ) tray
 10. baguette tray
 11. pie pan
 12. pizza pan
 13. Aluminum alloy / alusteel sheet pan
 14. perforated sheet pan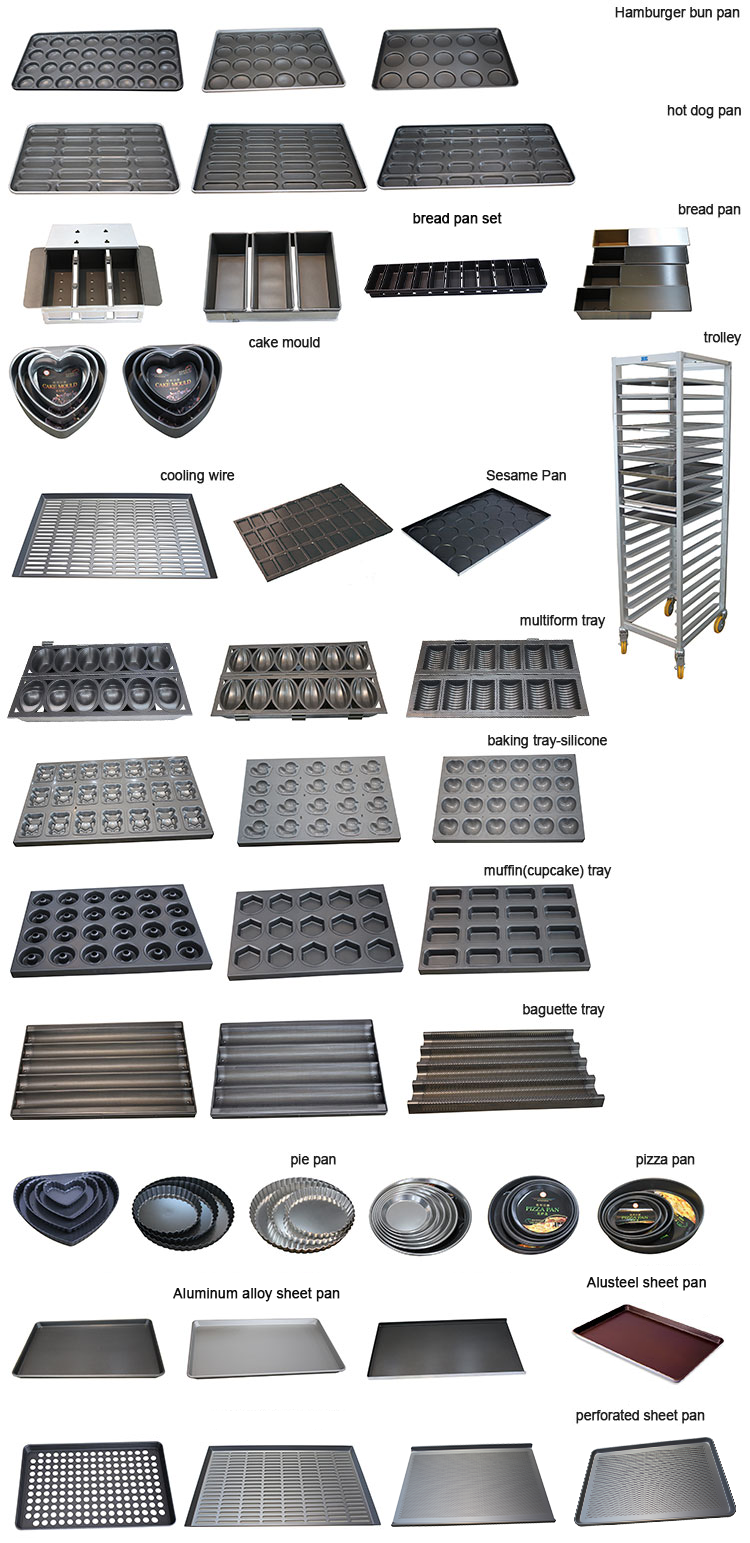 Production Flow: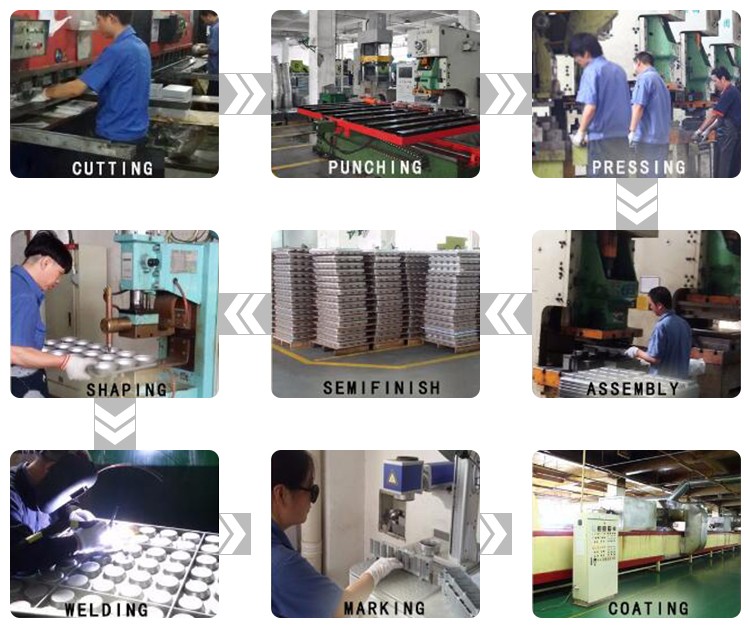 Application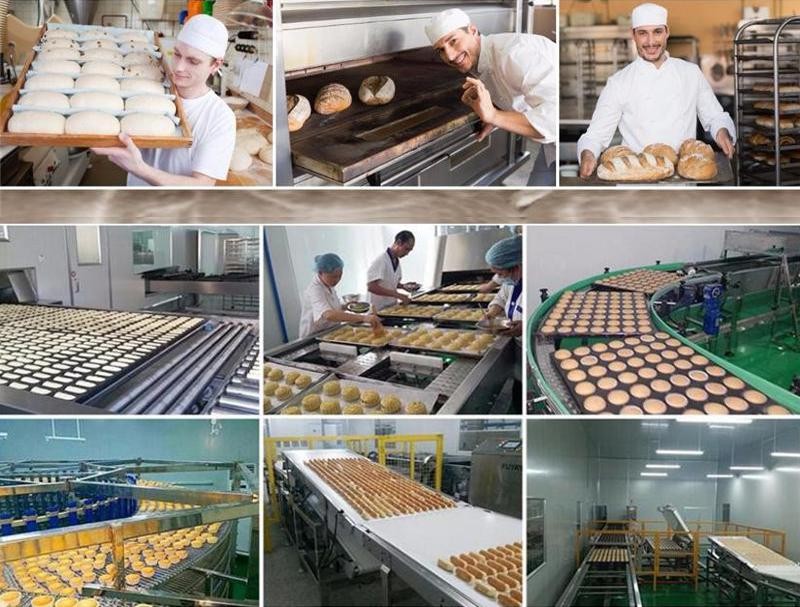 Packing details:wooden packing & carton box
Delivery details: 20days after receiving the down payments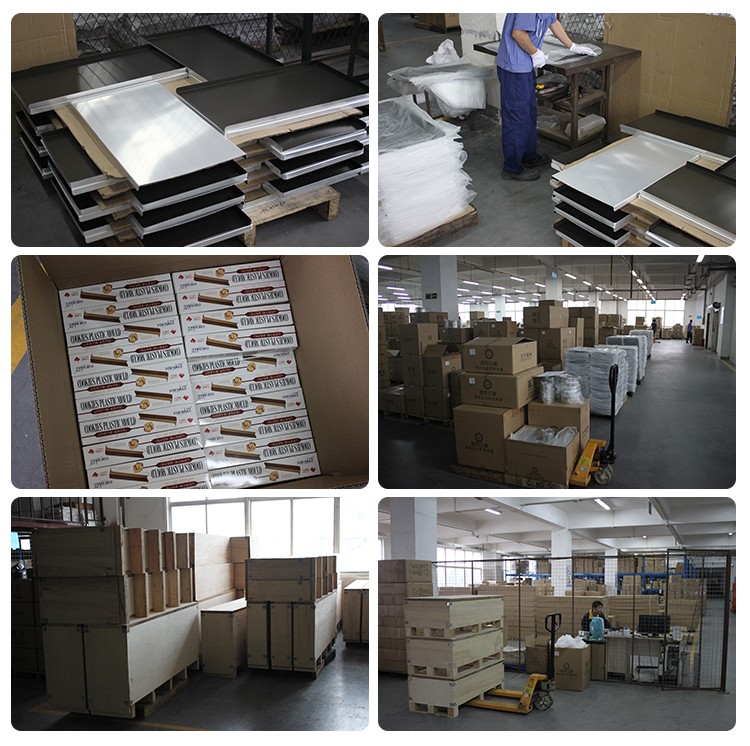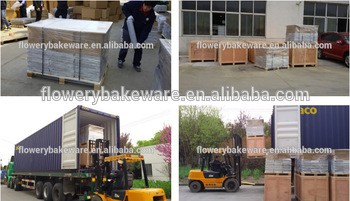 We are the professional factory of making baking tray and loaf pan. Our sales and technicians have been delicated to provide you with the gold star service and best quality products. You can send us the design draft as well as sample, we will make it become a real product you need.
You are warmly welcomed to visit our factory and cheak our quality, and have face-to-face business talk with us.
Wuxi Bakeware Factory is a leading manufacturer and the supplier of quality bakeware products, established in March 2003. We operate a 14000 m2 workshop, excellent facilities, advanced production process and an excellent R&D team. Our factory currently produces approximately 1000 types of bakeware, constantly updating product designs and manufacture for the future. The main products of manufacture include baking trays, loaf pans, pizza pans, cake moulds, trolleys, cake rings, etc. We take great pride in our own brand "Flowery", created in the same year as our company's establishment. With excellent quality and on-time delivery, Wuxi Bakeware Factory has created an image of reputation and reliability in exportation, which becomes a key facet of our sales. Domestic market sales of the company have already spanned the whole of China, with our international trade expanding rapidly. We also acknowledge the importance of customer confidence and encourage all employees to serve customers to the best of their capability. Ultimately we aim to pursue professional reliability in all of our excellent products and services.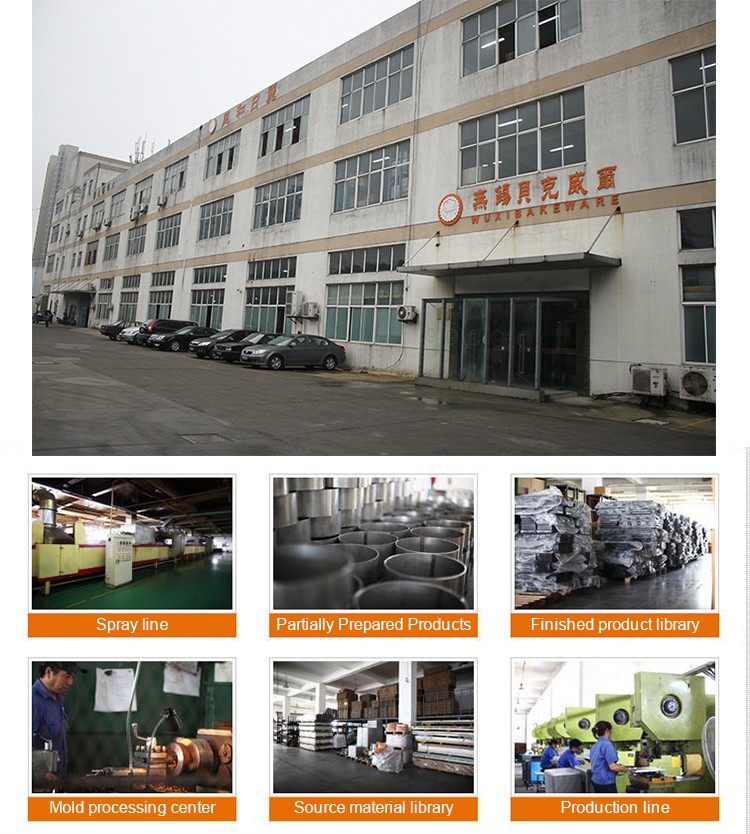 Our Advantages:
1. Our factory sets up early and has rich culture.
2. We have rich experience in export.
3. We have a strong team for product design and development.
4. We have Advanced import production equipment and process from Japanese and American.
5. The coating material of our baking pans is teflon.
Our company has participated in several exhibitions, such as Canton Fair(Guangzhou), Bakery China( Shanghai), IBA(Germany), GULFOOD MANUFACTURING(Dubai), IBIE(USA), FHA(Singapore), etc.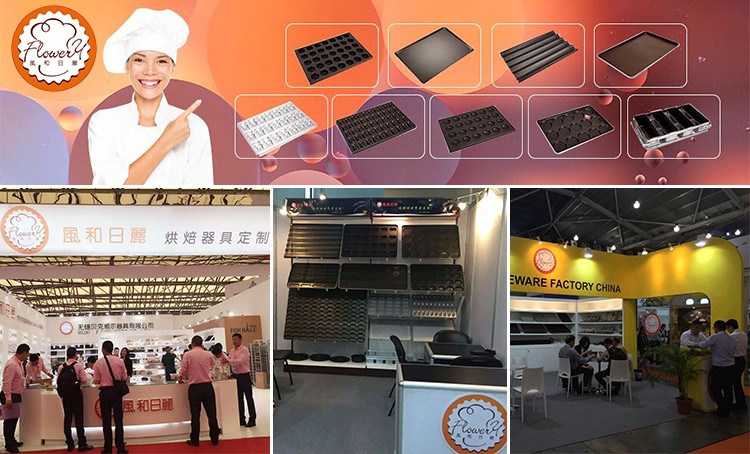 Trusted Customer & Parter Worldwide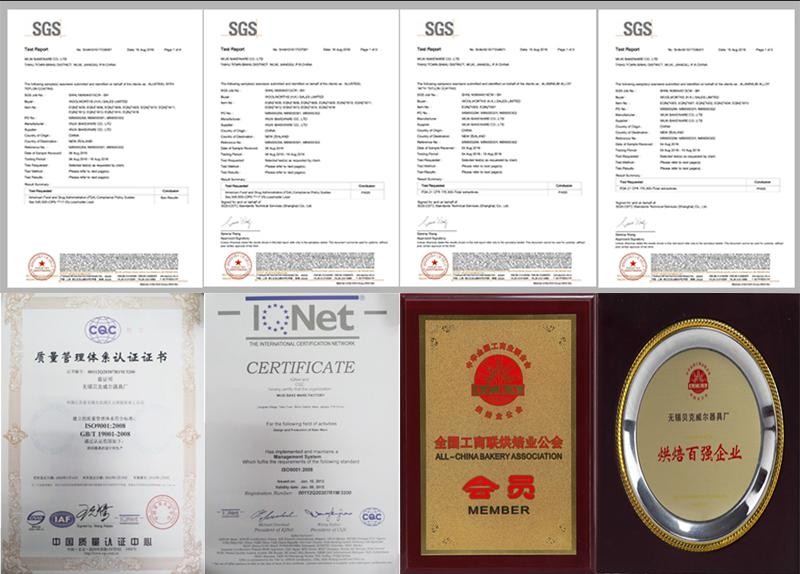 Q1: Are you a factory or trading company?
A1: Yes, we are a factory, WUXI BAKEWARE CO.,LTD. It is located in Binhu District, Wuxi City, Jiangsu Province, China.
Q2: What is the material of your products?
A2: Food-granded aluminum alloy, alusteel, stainless steel, etc, export from Japan, Europe, etc.
Q3: Can I customize the produces' size?And how much is my customized product?
A3: Yes, you can. You can provide your detailed requirement to our factory to make your produce. And the FOB price provided is for reference only, the specific custom price please consult.
Q4: Is the product safe to contact food directly?
A4: Sure. Our products can meet FDA, SGS standard.
Q5: How can we get samples?
A5: Our factory is honored to offer samples for you to check the quality. Let our product quality tell you truth.
Q6: How does your factory control the quality?
A6: Quality is prior thing we consider, we always pay much attention to the quality of each product. Entire produce process is under the rigid quality control. And all our products have passed international standard.
WUXI BAKEWARE CO., LTD
Address: Taihu Town, Binhu District, Wuxi City, Jiangsu Province, China
P.C: 214121                                  Tel: +86-510-85071128
Fax: +86-510-85071328               QQ: 3271668146
Skype: stella.wang628                  Wechat: +86-150 5229 6593
Whatsapp: +86-150 5229 6593     Mobile: +86-150 5229 6593
Website: http://www.flowerybakeware.com ;  www.bake99.com/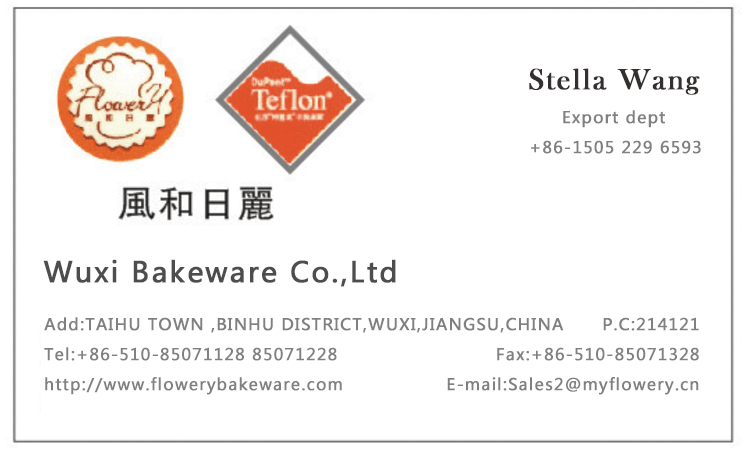 ---
Next:
Hamburger Roll Tray
---